Did you know the different names of Yom Teruah and Rosh Hashana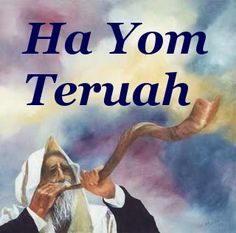 Names of the times and seasons of the fall feast: Yom Teruah
Rosh Hashanah - Which means the beginning or "head" of the year. Most Jews use this name to refer to this feast (moed). This name is mentioned only once in the scriptures in:
Yehezekel (Ezekiel) 40:1 In the twenty-fifth year of our exile, at the beginning of the year, on the tenth of the month, in the fourteenth year after the fall of the city--on that very day the hand of HaShem was upon me and he took me there.
**The sages recognize that this is not referring to Yom Teruah, but to Yom HaKippurim in a Jubilee year.
Yom Teruah: Which means a day of blowing (the shofar) or breathing. This name is found in:
Bamidbar (Numbers) 29:1 "'On the first day of the seventh month hold a sacred assembly and do no regular work. It is a day for you to sound the shofarot.
and
Vayikra (Leviticus) 23:24 "Say to the Israelites: 'On the first day of the seventh month you are to have a day of rest, a sacred assembly commemorated with shofar blasts.
Yom Hakeseh (The Day of Concealment) - The sages say that the verse:
Tehillim (Psalms) 81:3 Sound the ram's horn at the New Moon, and when the moon is full, on the day of our Feast;
Should be translated:
Tehillim (Psalms) 81:3 Blow the shofar at the new moon, at the covered time for our feast day.
Which is the feast on which the moon is covered over? You must say that this is Yom Teruah; and it is written in this connection (Sanhedrin 11b):
Yom Ha-Zekaron: Which means a day of memorial or remembrance. This is derived from the above verse (Vayikra (Leviticus) 23:24).
Yom HaDin: Which means a Day of Judgment. In anticipation of this judgment, we begin teshuvah, to repent, at the beginning of Elul, thirty days earlier. We will have our final time for repentance at the end of this forty day period, on Yom HaKippurim. [Note that His Majesty King Yeshuah, the Mashiach's fast for forty days in the wilderness is very much related to this festival of Yom HaKippurim.] Repentance is also the important concept in the ritual of tashlich, where we symbolically cast our sins away, on this day.
Themes of Yom Teruah:
* This is the day that Israel will be gathered.
* This is the coronation day of the King of kings.
* This is resurrection day.
* This is a day for judgment. Psalm 81:4
* This is a day to remember the fathers.
* This is a day to blow the shofar.
* This is the day that the world was created.
Oops, this is members-only content
This page requires at least a Basic level membership to access the teaching.
Oops, you don't have access to this content
The following is a list of recommended resources for this teaching:
More resources coming soon...