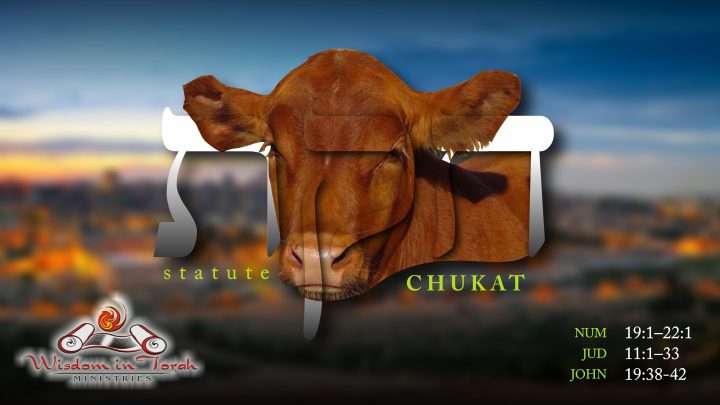 This Parashah covers the Red Heifer ceremony for cleansing a person contaminated with corpse impurity, the death of Miriam, the waters of Meribah with Mosheh striking the rock against God's command, Edom's refusal of passage, Aharon's death, the incident with the bronze serpent, the journey to Moab, and the defeat of king Sihon and Og.
Have you ever wondered the following...
Why Moshe and Aaron had to die outside the Land of Israel?
What sin did they commit that YHWH said that they would not enter the Land?
Why are the deaths of Miriam, Moshe and Aaron are all mentioned within the text of Chapter 20?
This page includes Torah Portions from multiple years covered by Wisdom in Torah. Each year we covered the Torah from a different perspective so you can explore each Parashah from a different perspective and focus.
2010 Portions: Focus on Messianic connections in the Parashah
ANET Portions: Focus on the ancient Near Eastern cultural context of the Parashah
Mitzvot Portions: Focus on explaining and exploring the commandments found in the Parashah (in progress)
2015 Portions: Revisiting the Parashah looking at the ancient cultural context more in depth with additional areas that have been researched
Brit Portions: Focus on connecting the Brit Hadashah (New Testament) to the Parashah
Oops, this is members-only content
This page requires at least a basic level membership to access the teaching.
Oops, this is members-only content
The following is a list of recommended resources for this teaching:
More resources coming soon...