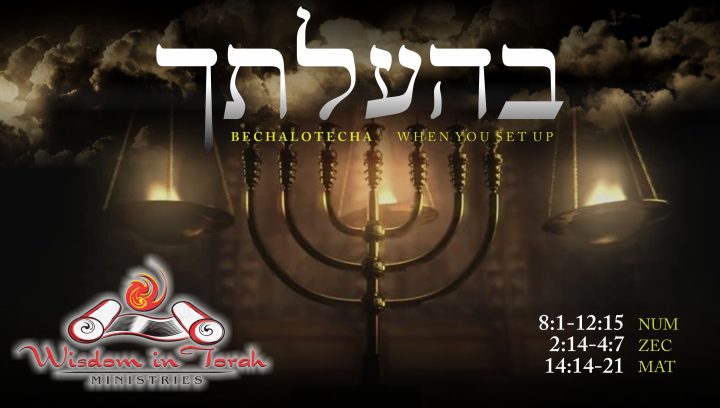 This Parashah covers the construction of the Menorah, the Passover, the Levites, the grumbling in the wilderness, and more.
YHVH'S Order for the kingdom reveals the Spiritual unfaithfulness of Israel and we should learn its consequences. This Portion should be an example for us of what not to do in the dispersion. More than ever we as a people should trust our Maker for His protection and ability to provide during the hard times.
This page includes Torah Portions from multiple years covered by Wisdom in Torah. Each year we covered the Torah from a different perspective so you can explore each Parashah from a different perspective and focus.
2010 Portions: Focus on Messianic connections in the Parashah
ANET Portions: Focus on the ancient Near Eastern cultural context of the Parashah
Mitzvot Portions: Focus on explaining and exploring the commandments found in the Parashah (in progress)
2015 Portions: Revisiting the Parashah looking at the ancient cultural context more in depth with additional areas that have been researched
Brit Portions: Focus on connecting the Brit Hadashah (New Testament) to the Parashah
Oops, this is members-only content
This page requires at least a basic level membership to access the teaching.
Oops, this is members-only content
The following is a list of recommended resources for this teaching: