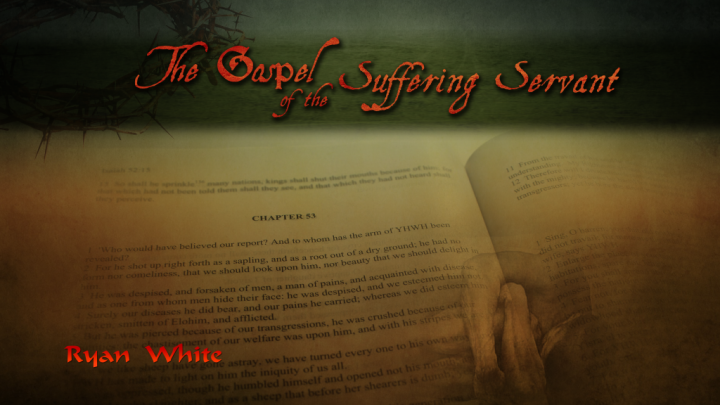 Isaiah 53 is one of the most important prophecies in the Hebrew Bible for followers of Yeshua and has been the subject of countless debates between followers of Yeshua and those in the system of Judaism. Many of the debates have focused entirely around the identity of the suffering servant and whether or not this passage details the death and resurrection of this servant of YHWH.
In this series, we are going to take a different approach and will be looking at the passage from the aspects of honor and shame culture, justice and righteousness, patronage, and the concept of the "Leper Messiah".  When we understand these underlying themes in Scripture, we will gain a much deeper understanding of the work of Messiah as prophesied in Isaiah's suffering servant song as well as how the passage also relates to the suffering of corporate Israel and our very own lives today.
This is a 12.5 hour series recorded for Hebraic Roots Network.  I will be posting approximately 2 hours of video each week until the entire series is posted.  I pray that you enjoy the teaching!
Here is a breakdown of the parts of the series:
Part 1 - Honor and Shame in Scripture (3.5 hours)
Part 2 - Justice and Righteousness (3 hours)
Part 3 - Yeshua Our Patron (2 hours)
Part 4 - The Leper Messiah (3 hours)
Part 5 - Understanding Isaiah 53 (1 hour)
Oops, this is members-only content
This page requires at least a Basic level membership to access the teaching.
Oops, you don't have access to this content
The following is a list of recommended resources for this teaching: