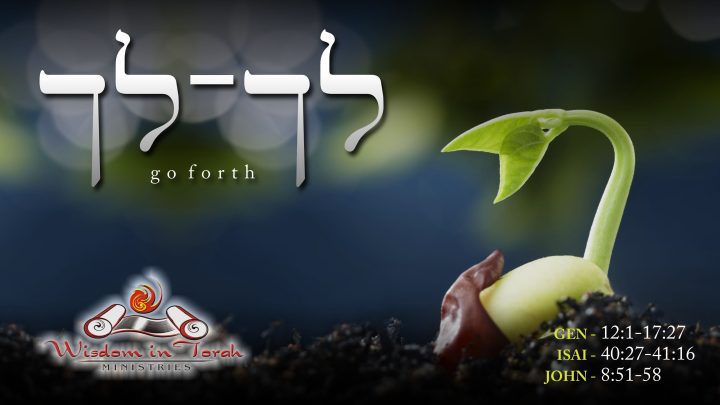 This Parashah covers the covenant promise to Abram if he leaves his country, the split between Lot and Abram, the war with the capture of Lot and Abram's rescuing of Lot, the covenant of the pieces with Abram, the birth of Ishmael, and the covenant of circumcision.
This Torah Portion is an example of how important understanding Ancient Near Eastern Customs and culture is for us to know. Due to the fact that we live in the western hemisphere and we are not exposed to Middle eastern lifestyles or in this case Ancient Near Eastern daily life.
Our forefather live in a time frame in which laws were established and kingdom rule with power and dominate base on Covenant and Oath. Abraham lived during a time of kingdoms fighting one another for power and the fact that they live in the fertile crescent should be important for us to know the lifestyle, customs, and laws. There are many things in this portion that will not be understood unless we learn the legal fictions and context of ancient near eastern law in context of the life and times of the Fathers of our faith. I took extra time explaining context and legal code of the nations to try and bring a better light into the life of the early fathers of our faith.
We are also going to look at the covenant with Abraham from the perspective of honor and the duty of a client towards his patron.
Later in the Brit Portion we also touch in the Book for Romans chapter 4!
This page includes Torah Portions from multiple years covered by Wisdom in Torah. Each year we covered the Torah from a different perspective so you can explore each Parashah from a different perspective and focus.
2010 Portions: Focus on Messianic connections in the Parashah
ANET Portions: Focus on the ancient Near Eastern cultural context of the Parashah
Mitzvot Portions: Focus on explaining and exploring the commandments found in the Parashah (in progress)
2015 Portions: Revisiting the Parashah looking at the ancient cultural context more in depth with additional areas that have been researched
Brit Portions: Focus on connecting the Brit Hadashah (New Testament) to the Parashah
Oops, this is members-only content
This page requires at least a basic level membership to access the teaching.
Oops, this is members-only content
The following is a list of recommended resources for this teaching:
These are the Articles that I used as reference for this Torah Portion:

Books used for this Torah Portion:

1. Ancient Near Eastern Themes in Biblical Theology by Jeffrey Niehaus
2. Essential Papers on Israel and the Ancient Near East (article by Moshe Weinfeld)
3. Treaty of the Great King by Meredith Kline
4. Ancient Near Eastern Texts: by Pritchard