Righteousness and Justice of Our King 4 Part Series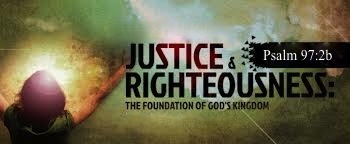 Israel's Mission to do "Justice and Righteousness" first appears in the Bible in God's call to the father of the nation
Genesis 18:19…I have chosen [Abraham], that he may charge his children and his household after him to keep the way of YHVH by doing righteousness and justice; so that יהוה  may bring about for Abraham what He has promised him."
The Mandate of Israel is to be the way to our King. Justice And Righteousness is the task of the King and that makes him accountable for the establishment of a just society or kingdom.
This is a series of the Official Righteousness and Justice Teaching in which we establish Yeshua as the Royal Figure who came to restore the Message of Mishpat V'Tzadakah to Israel.
Oops, this is members-only content
This page requires at least a Basic level membership to access the teaching.
Oops, you don't have access to this content
The following is a list of recommended resources for this teaching:
No additional resources at this time...