Sukkot Teaching: Yeshua the Well of Living Waters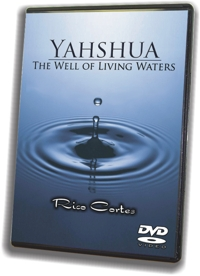 Please, No argument about the way I spelled the name of Yeshua 7 Years ago. Due to my research from the Hebrew I am now writing it YESHUA.
Thanks
Yeshua spoke some very specific words one day during the Feast of Sukkot that sent shock waves in the Temple courts. The verse John 7:37 reads: In the last day, that great day of the feast, Jesus stood and cried, saying, If any man thirst, let him come unto me, and drink.
Did you know there was a Water Ceremony done on the Altar the same day Yeshua spoke these words?
Do you know what the significance of this ceremony was?
Do you know from which well in Jerusalem they would get the water from?
Did you know that the waters of the Well had a Name?
Which Psalms were sung during this Temple service Ritual?
This and much more will be answered in this teaching.
Oops, this is members-only content
This page requires at least a Basic level membership to access the teaching.
Oops, you don't have access to this content
The following is a list of recommended resources for this teaching:
More resources coming soon...