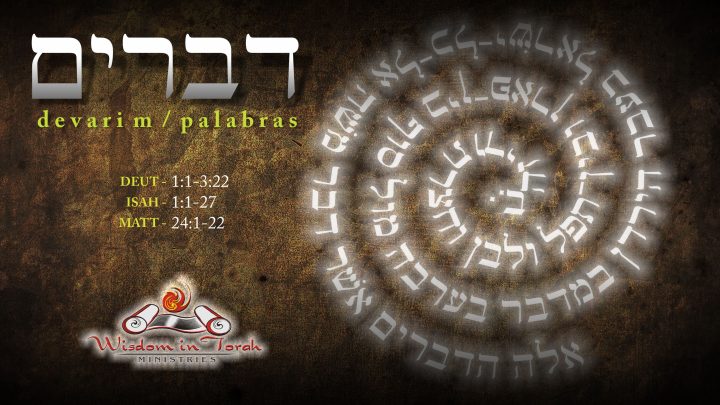 This portion is important retelling of the wondering in wilderness by the children of Israel. Also, I cover the concepts of Teshuvah in the explanation of the Haftarah of Consolation for the next 7 weeks before Yom Teruah. Understanding this principles will teach us as a Kingdom in the dispersion how to come together as one people, one heart, one mind, one consent. I pray this Torah Portion is a blessing to you and continue to pray for the peace of Jerusalem.
We will deal with the legal aspects of the book of Deuteronomy. In this portion we will introduce the different sections of the book of Deuteronomy from a covenant perspective. Connecting the Biblical account with archaeological evidence from the Ancient Near East that puts Moses in a real timeline in History. This evidence will help us understand this book from a different viewpoint than previously studied.
This page includes Torah Portions from multiple years covered by Wisdom in Torah. Each year we covered the Torah from a different perspective so you can explore each Parashah from a different perspective and focus.
2010 Portions: Focus on Messianic connections in the Parashah
ANET Portions: Focus on the ancient Near Eastern cultural context of the Parashah
Mitzvot Portions: Focus on explaining and exploring the commandments found in the Parashah (in progress)
2015 Portions: Revisiting the Parashah looking at the ancient cultural context more in depth with additional areas that have been researched
Brit Portions: Focus on connecting the Brit Hadashah (New Testament) to the Parashah
Oops, this is members-only content
This page requires at least a basic level membership to access the teaching.
Oops, this is members-only content
The following is a list of recommended resources for this teaching: