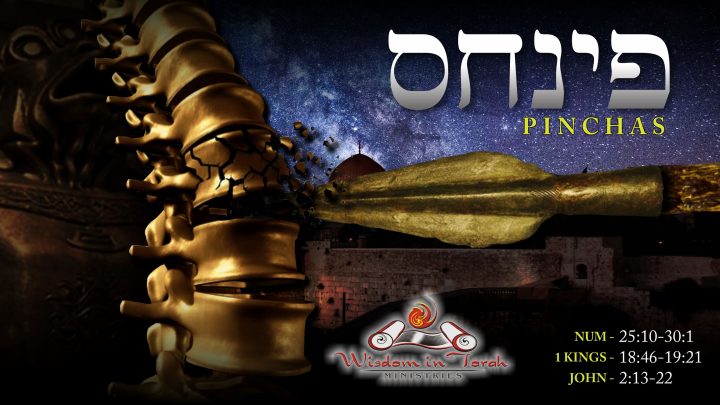 This Parashah covers the covenant of shalom that Pinchas receives for killing Cosbi and Zimri, the order to harass the Midianites because of Ba'al Peor, the census of the next generation of Israelites, the ruling over the daughters of Zelophad, the transfer of power from Mosheh to Joshua, and the commandments concerning the offerings for daily, Shabbat, New Moon, and Feast day services.
This teaching is a very important portion about the roles of Messiah during the first coming and the role of Messiah in the second coming.
The understanding of the Temple Service is critical to know in which role Yeshua came the first time. The point is about if Yeshua is the LITERAL KING OF THE EARTH RIGHT NOW? or The HIGH PRIEST OF THE HEAVENLY TABERNACLE?
You will be challenged by this teaching in trying to reconcile some things that we were instructed in the system of Christianity.
This page includes Torah Portions from multiple years covered by Wisdom in Torah. Each year we covered the Torah from a different perspective so you can explore each Parashah from a different perspective and focus.
2010 Portions: Focus on Messianic connections in the Parashah
ANET Portions: Focus on the ancient Near Eastern cultural context of the Parashah
Mitzvot Portions: Focus on explaining and exploring the commandments found in the Parashah (in progress)
2015 Portions: Revisiting the Parashah looking at the ancient cultural context more in depth with additional areas that have been researched
Brit Portions: Focus on connecting the Brit Hadashah (New Testament) to the Parashah
Oops, this is members-only content
This page requires at least a basic level membership to access the teaching.
Oops, this is members-only content
The following is a list of recommended resources for this teaching: