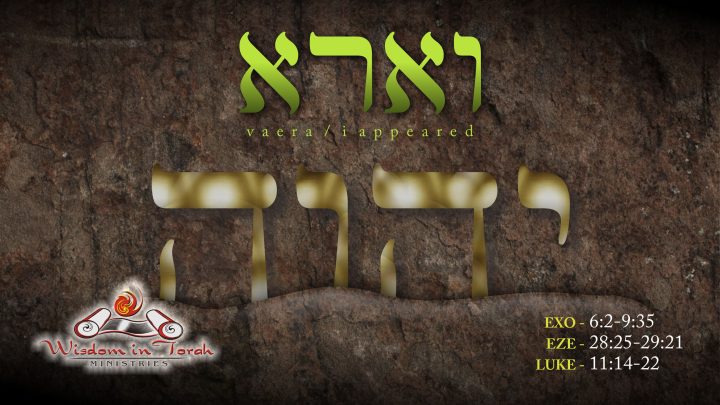 This Parashah covers the plagues upon Egypt. In this Torah Portion we will learn about the legal right of YHVH to declare war and bring judgement to Egypt for the treatment of the Hebrews by the Egyptians. The Lawsuit or "Rib" which means controversy or contention was a well known process of the Ancient Near East and also Scriptures.
Judges 11: 10-22 would be a great example of an international lawsuit against an enemy and the outcome. Moses serves as the messenger of the King to give an opportunity to Pharaoh to let Israel go and serve their King. I pray the teaching will give you a deeper insight into the Ancient Near East understanding of a legal Judgement against Egypt.
This posting includes multiple years of Torah portions done by Wisdom in Torah. This includes:
The original 2010-2011 portions
The Ancient Near Eastern Text (ANET) portions
The 2013-2014 Torah Nugget
Brit Portion
This page includes Torah Portions from multiple years covered by Wisdom in Torah. Each year we covered the Torah from a different perspective so you can explore each Parashah from a different perspective and focus.
2010 Portions: Focus on Messianic connections in the Parashah
ANET Portions: Focus on the ancient Near Eastern cultural context of the Parashah
Mitzvot Portions: Focus on explaining and exploring the commandments found in the Parashah (in progress)
2015 Portions: Revisiting the Parashah looking at the ancient cultural context more in depth with additional areas that have been researched
Brit Portions: Focus on connecting the Brit Hadashah (New Testament) to the Parashah
Oops, this is members-only content
This page requires at least a basic level membership to access the teaching.
Oops, this is members-only content
The following is a list of recommended resources for this teaching: