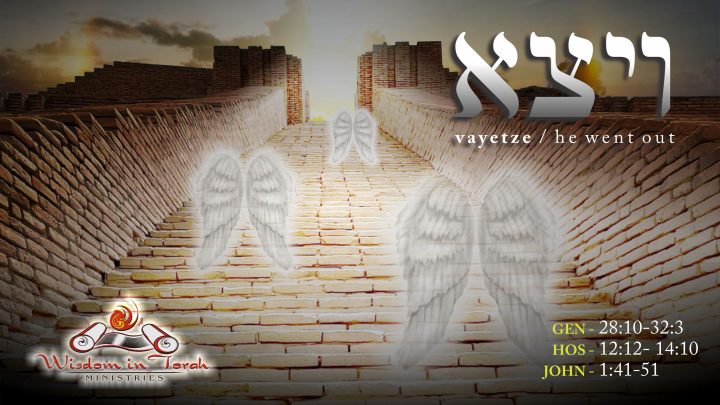 The Parashah tells of Jacob's travels, life, and return from Haran. It recounts Jacob's dream of a ladder to heaven, Jacob's meeting of Rachel at the well, Jacob's time working for Laban and living with Rachel and Leah, the birth of Jacob's children, and the departure of Jacob's family from Laban.
One of the points that we focus in on is on Jacob's "ladder" and showing the context of how it is actually a vision of an ANET structure called a ziggurat. We will then discover the function of this structure as well as why YHVH was so upset by people building one in Gen 11 in order to discover the message that YHVH was sending to Jacob by giving him this vision. We will also go in depth of many other topics within the portions and its significances.
This page includes Torah Portions from multiple years covered by Wisdom in Torah. Each year we covered the Torah from a different perspective so you can explore each Parashah from a different perspective and focus.
2010 Portions: Focus on Messianic connections in the Parashah
ANET Portions: Focus on the ancient Near Eastern cultural context of the Parashah
Mitzvot Portions: Focus on explaining and exploring the commandments found in the Parashah (in progress)
2015 Portions: Revisiting the Parashah looking at the ancient cultural context more in depth with additional areas that have been researched
Brit Portions: Focus on connecting the Brit Hadashah (New Testament) to the Parashah
Oops, this is members-only content
This page requires at least a basic level membership to access the teaching.
Oops, this is members-only content
The following is a list of recommended resources for this teaching:
More resources coming soon...