Questions – YESHUA? Perfection? Sin? Baptism?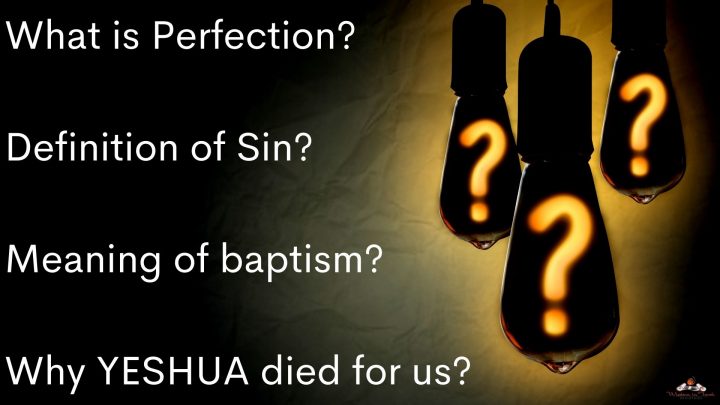 In this video Rico talks with Mark and Lourdes about the following questions, which many believers seek answer too:
What is Perfection?
Definition of Sin?
Meaning of baptism?
Why YESHUA died for us?
Sorry, audio is not yet available for this teaching
The following is a list of recommended resources for this teaching:
No additional resources at this time...