The Temple Mount and The Antonia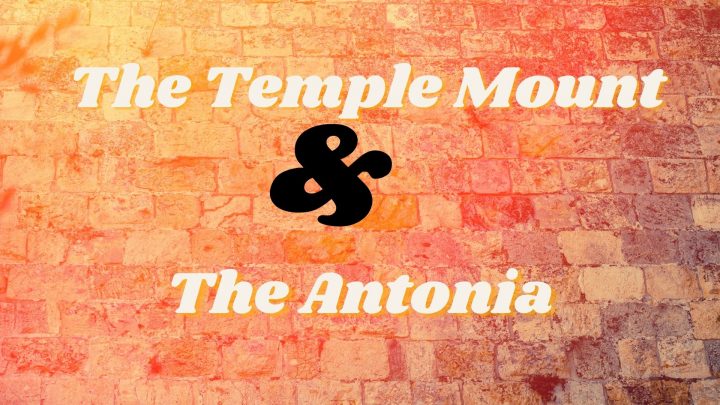 Today, we hear arguments about the location of the Temple in Jerusalem. The biggest argument is, whether or not, Fort Antonia was located on Mount Moriah, instead of what we know now to be the valley of Bethesda. This teaching will show archaeological, historical, and primary sources, as evidence to proof the location of the Temple, and it's buildings on the Temple Mount and the location of the Fort Antonia, which is north of the Temple in the area where King Herod expanded the platform.
[zoomsounds_player songname="Teaching Audio" type="detect" source="http://wisdomintorah.s3.amazonaws.com/site-audio/The-Temple-mount-and-the-Antonia-MP3.mp3" thumb="none" config="skinwavewithcomments" autoplay="off" loop="off" open_in_ultibox="off" enable_likes="off" enable_views="off" play_in_footer_player="off" enable_download_button="off" download_custom_link_enable="off"]
The following is a list of recommended resources for this teaching:
No additional resources at this time...