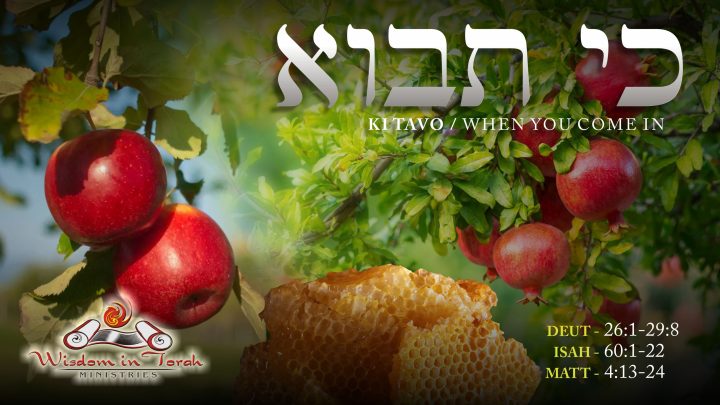 This Parashah covers the instructions for first fruits offerings, the building of the altar on Mt. Ebal, and the blessings and curses ceremony.
Sometimes there are times when we just need to read and learn how to Hear and Obey. This portion is about learning that disobedience brings serious consequences.
This week's Torah Portion has multiple topics , underlying themes and legal principles within just a little over 3 Chapters. These chapters are focusing on the Royal Land Grant as Israel is getting ready to cross the Jordan to take possession of the Land promised by OUR Suzerain YHWH to Abraham and his descendants.
Have you ever wondered why..
Israel was to set up the stones at Mount Ebal and Mount Gerizim?
What exactly were those stones?
What are the legal concepts in Covenant Making behind "garments" and "sandals" in Scripture and Ancient Near East?
Is the legal language of the garments and sandal found in the First Century Writings?
We will investigate the answers to these questions so we will be able to recognize just how much even the smallest of detail in certain verses ties into Scripture being a legal Constitution to the Commonwealth of Israel.
We will also discuss discuss the importance of justice and righteousness and our mandate to not pervert justice and how important this is in light of all the doom & gloom end-times predictions that are plaguing the HR movement.
This page includes Torah Portions from multiple years covered by Wisdom in Torah. Each year we covered the Torah from a different perspective so you can explore each Parashah from a different perspective and focus.
2010 Portions: Focus on Messianic connections in the Parashah
ANET Portions: Focus on the ancient Near Eastern cultural context of the Parashah
Mitzvot Portions: Focus on explaining and exploring the commandments found in the Parashah (in progress)
2015 Portions: Revisiting the Parashah looking at the ancient cultural context more in depth with additional areas that have been researched
Brit Portions: Focus on connecting the Brit Hadashah (New Testament) to the Parashah
Oops, this is members-only content
This page requires at least a basic level membership to access the teaching.
Oops, this is members-only content
The following is a list of recommended resources for this teaching: