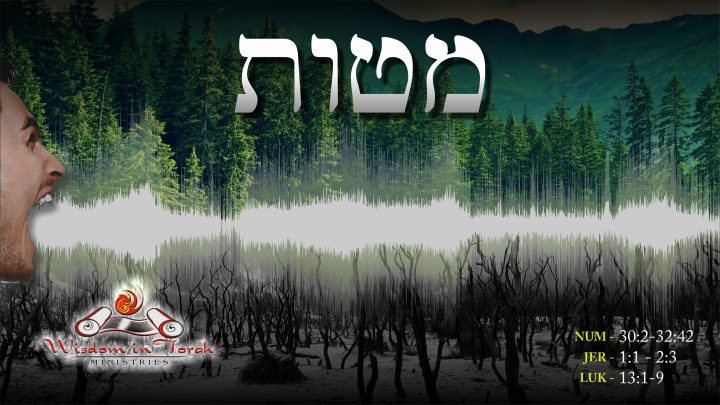 This Parashah covers vows made by women, the war against Midian, the return from the war, the disposition of the booty and captives, the conquest and division of the Transjordan area, and the oath made by the two and a half tribes settling in Transjordan.
This Portion is by far one of the most complex and hard to understand for us here in the western world. I did some reading on the Mishnah Tractates to get a first century understanding on the subject matter. Also, there are many verses that really talks about this, but because we do not live a in a Hebraic culture sometimes we miss the significance of Vows and Oaths, and the seriousness of the topic we are covering this Shabbat.
This page includes Torah Portions from multiple years covered by Wisdom in Torah. Each year we covered the Torah from a different perspective so you can explore each Parashah from a different perspective and focus.
2010 Portions: Focus on Messianic connections in the Parashah
ANET Portions: Focus on the ancient Near Eastern cultural context of the Parashah
Mitzvot Portions: Focus on explaining and exploring the commandments found in the Parashah (in progress)
2015 Portions: Revisiting the Parashah looking at the ancient cultural context more in depth with additional areas that have been researched
Brit Portions: Focus on connecting the Brit Hadashah (New Testament) to the Parashah
Oops, this is members-only content
This page requires at least a basic level membership to access the teaching.
Oops, this is members-only content
The following is a list of recommended resources for this teaching:
More resources coming soon...