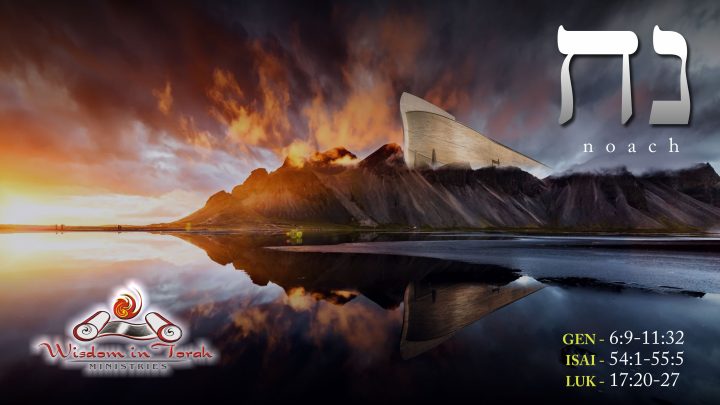 This Parashah covers the destruction of the world in the deluge and the restoration of the world following that event. Finding the legal fictions of the Ancient Near east in the story of the Flood. So, many types and shadows about messiah, covenant and covenant lawsuit that we are trying to understand in this story of Noach. Yah, establishes His Suzerainty on the Earth by making covenant with Noach and the earth. Our mandate is to become the faithful servants of the great king. We will investigate some additional Ancient Near Eastern Context to the literary structure of the Book of Genesis and why we see the 10 different sets of genealogies through out the book and the rest of Scripture.
This page includes Torah Portions from multiple years covered by Wisdom in Torah. Each year we covered the Torah from a different perspective so you can explore each Parashah from a different perspective and focus.
2010 Portions: Focus on Messianic connections in the Parashah
ANET Portions: Focus on the ancient Near Eastern cultural context of the Parashah
Mitzvot Portions: Focus on explaining and exploring the commandments found in the Parashah (in progress)
2015 Portions: Revisiting the Parashah looking at the ancient cultural context more in depth with additional areas that have been researched
Brit Portions: Focus on connecting the Brit Hadashah (New Testament) to the Parashah
Oops, this is members-only content
This page requires at least a basic level membership to access the teaching.
Oops, this is members-only content
The following is a list of recommended resources for this teaching:
More resources coming soon...