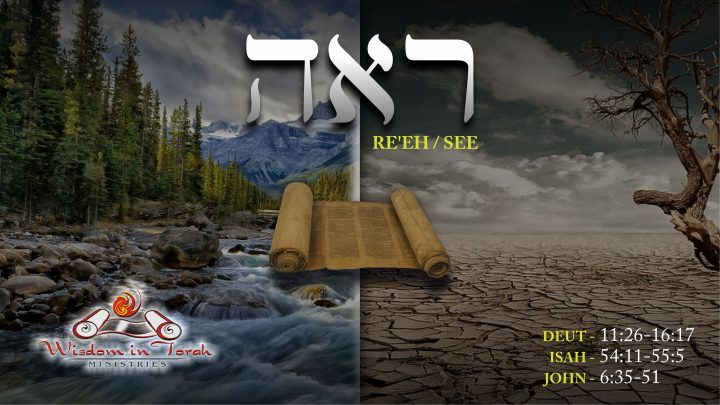 This Parashah covers blessings for obedience, curses for disobedience, not worshiping YHVH the way the nations worship their gods, updated instruction for slaughter of altar animals, warning not to allow anybody to lead you into the worship of other gods, laws concerning kashrut, laws concerning the sh'mita year, and updated instructions for the Passover.
Treason in the kingdom is something that we as the kingdom of YHVH must address from it's legal context. The Book of Deuteronomy is known by scholars to be written in the formula of an Ancient Treaty Format. Chapter 13 is an important chapter in reference to the penalty of treason and it's penalty.what are the consequences of in Israel? How do these laws apply to us now? What are the legal penalties of someone who tells us to keep the observance of Easter, Christmas and Sunday as holy days? What about all those teachers that tell us the Torah is done away with? Is that Treason? We are to stand up for the honor of the King and his commandments with complete loyalty (LOVE) and not allow anyone anymore to profane the integrity of our heavenly father and of His son Yeshua our Messiah and Master.
Lastly, we will also focus on the Temple aspect of this Torah Portion and connect the importance of separating the concept of Temple purity from the regular dinner table.
This posting includes multiple years of Torah portions done by Wisdom in Torah. This includes:
The original 2010-2011 portions
The Ancient Near Eastern Text (ANET) portions
The 2013-2014 Torah Nugget
The 2014-2015 Torah Cycle
Brit Portion
New - Torah Portion Reeh - Torah Nugget
This page includes Torah Portions from multiple years covered by Wisdom in Torah. Each year we covered the Torah from a different perspective so you can explore each Parashah from a different perspective and focus.
2010 Portions: Focus on Messianic connections in the Parashah
ANET Portions: Focus on the ancient Near Eastern cultural context of the Parashah
Mitzvot Portions: Focus on explaining and exploring the commandments found in the Parashah (in progress)
2015 Portions: Revisiting the Parashah looking at the ancient cultural context more in depth with additional areas that have been researched
Brit Portions: Focus on connecting the Brit Hadashah (New Testament) to the Parashah
Oops, this is members-only content
This page requires at least a basic level membership to access the teaching.
Oops, this is members-only content
The following is a list of recommended resources for this teaching:
The Purity Texts by Hannah Harrington