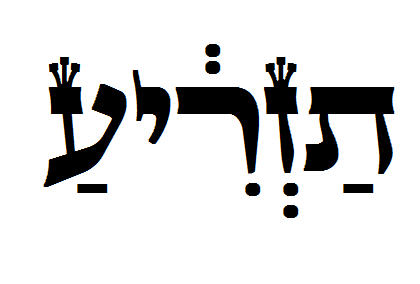 This week's Torah Portion focuses on the laws associated with ritual impurity and how to cleanse one's self from such impurity. It is important to remember that even though a so-called 'sin' sacrifice is brought, it is not because the offerer committed a moral sin, but simply because of the prolonged impurity which brings defilement to YHVH's altar.
While many may shy away from this portion because of the graphic nature of some of the impurities, this portion actually contains within it a greater understanding of the work of Yeshua in how he restores fallen man from a state of living death to immortal life. I pray this portion is a blessing to you.
This page includes Torah Portions from multiple years covered by Wisdom in Torah. Each year we covered the Torah from a different perspective so you can explore each Parashah from a different perspective and focus.
2010 Portions: Focus on Messianic connections in the Parashah
ANET Portions: Focus on the ancient Near Eastern cultural context of the Parashah
Mitzvot Portions: Focus on explaining and exploring the commandments found in the Parashah (in progress)
2015 Portions: Revisiting the Parashah looking at the ancient cultural context more in depth with additional areas that have been researched
Brit Portions: Focus on connecting the Brit Hadashah (New Testament) to the Parashah
Oops, this is members-only content
This page requires at least a basic level membership to access the teaching.
Oops, this is members-only content
The following is a list of recommended resources for this teaching:
More resources coming soon...
https://wisdomintorah.com/ricos-resources-downloadable-ebooks/